Back pain is the evil of the century. Far from being inevitable, you can act precisely and regain your ancestral inner strength. The Ê-SENSES Water remedy brings you a vital force in the kidneys and bladder by strengthening your physical and energy immune system. With its freshness and purity, juniper berries possess motivating virtues, pushing to act without hesitation, in gaiety and carelessness. The aromatic ravensara restores dynamism, in case of blow of fatigue. It soothes the emotional tensions born in periods of anxiety. The properties of the laurel are not to be demonstrated: reboosting and dynamic effect, activator of energy and concentration.
You are enterprising, determined, attached to your clan. Your need for security is felt by a desire for total control. This ability can lead to emotional fear developing apprehension and indecision. Muscular pain may appear in the lower back. To counteract these blockages, the Water Fluid acts durably on this sensitive area of ​​your body.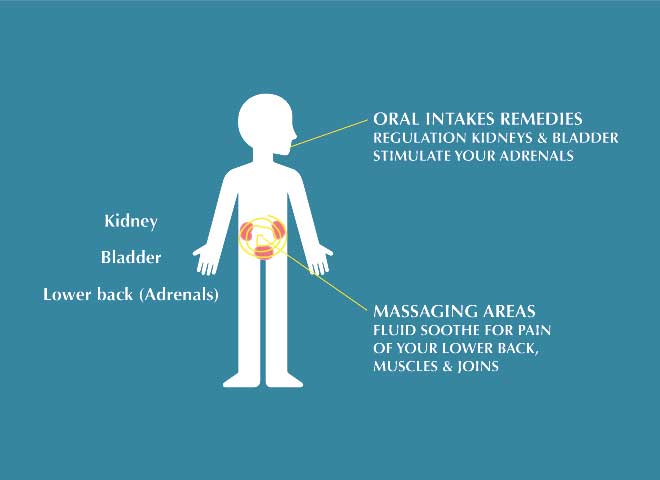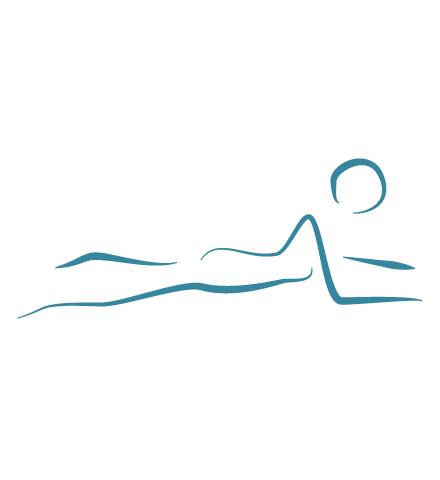 Bhujangusana – 5 min in the posture
Meridians of Kidney and bladder
Trengthens the spine & relieve the stress
Stretches chest and lungs, shoulders, and abdomen
Firms the buttocks
Stimulates abdominal organs
DOSAGE:
21-day cure every change of season.
Ê-SENSE 1 capsule during meals.
Or 4 Capsules 2 morning & 2 evening if you are sick or after indigestion.
MERIDIANS & ORGANS:
Kidney – Bladder – Intestine
PREFERRED FOODS FOR MAXIMUM VITALITY
"Let your food be your medicine" – Hippocrates
Type of foods:
– Warm, simmered, fruit and vegetables slightly cooked or pan-fried
Flavour:
– Soft and savoury
Your personalized products:
Remedy fluid
The Fluid body care to use every day on your body, hair, bath… This way you will benefit of the power of the plant recognized by your cells and distributed directly through your blood.
Remedy cure
For a more comprehensive cure, inter seasonal should consider further recommendations such as preferred food and activities. But designed to restore, drain or balance your internal system
Auratic Spray
Personalized auratic spray blend with your synergy essential oils to use like a confidence perfume:
On your face, pillow….